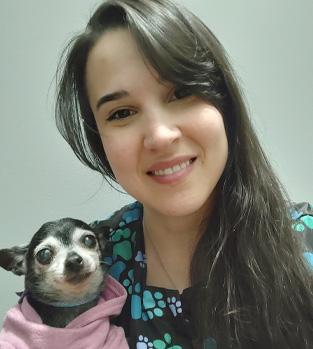 Ashlyn
My name's Ashlyn Acker DeCastro. I worked as a Dog Trainer for 6 years. Then in 2019 I moved careers and started working as a groomer. Dogs have been my passion for years. I started by helping create and build relationships with pet owners and dogs.
Now I continue that but, by also helping owners understand their dogs grooming needs and making their dogs look great in the process. I have been lucky enough to be able to join the wonderful staff at Hanover your pet to continue this passion of mine.
I feel fortunate to be able to earn a living doing something that I'm passionate about with such a great team of people at Hanover Your Pet.